Dubai Tourism: Best of Dubai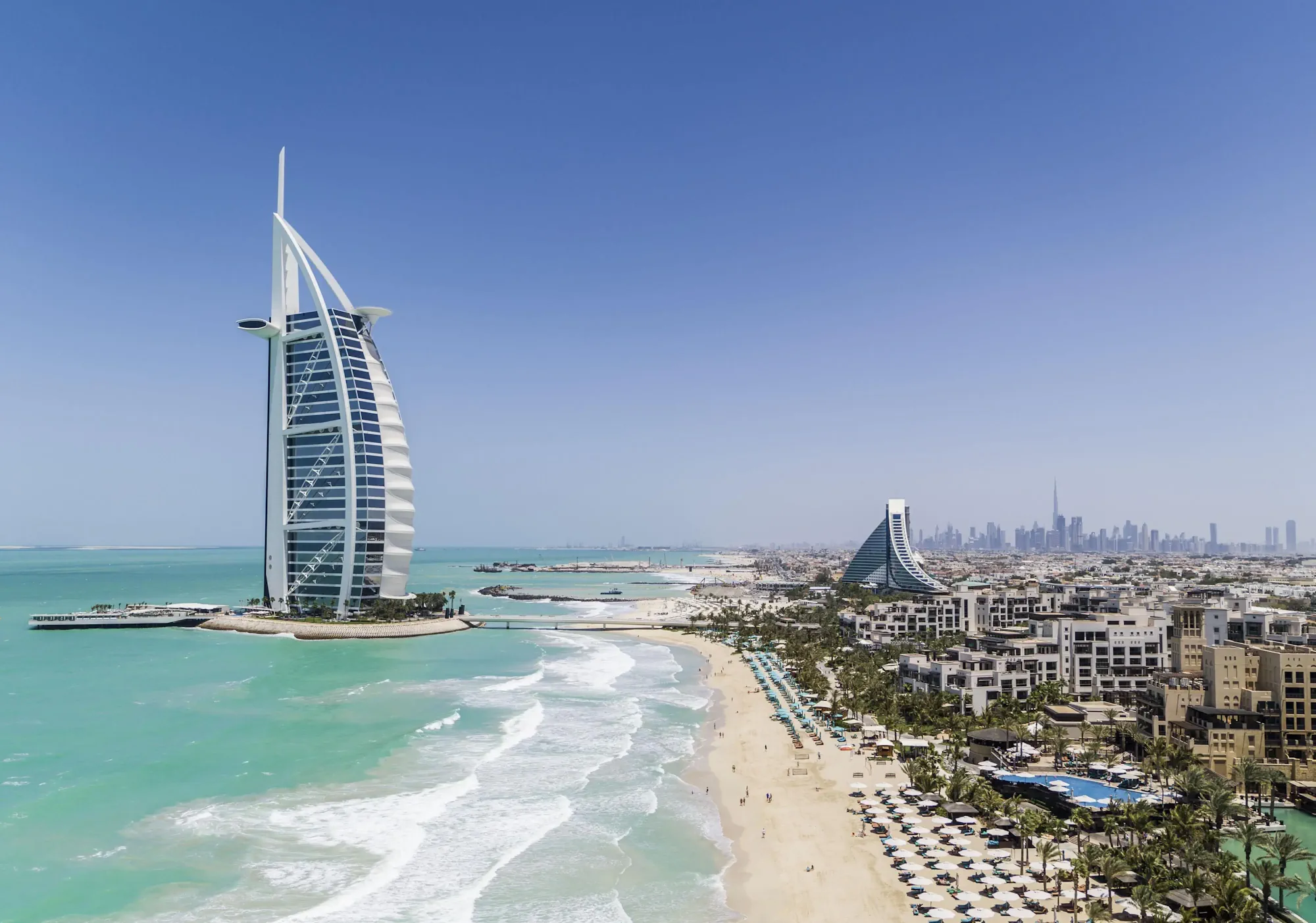 Dubai Itineraries
Explore deals, travel guides and things to do in Dubai
Dubai Itinerary by days
Tips to visit Dubai
Plan your trip to Dubai in advance
When traveling to Dubai, it's essential to plan ahead to make the most of your trip. Research the best time to visit, consider the weather, and book your flights and accommodations in advance. This will ensure you have a smooth and hassle-free travel experience. Don't forget to check the visa requirements and make necessary arrangements as well.
Experience the cultural blend of Dubai
Dubai is a city that beautifully combines modernity with tradition. Indulge in the unique cultural experiences it offers. Visit the iconic Jumeirah Mosque, explore the vibrant spice souks, and take a traditional abra boat ride along the Dubai Creek. Immerse yourself in the diverse local culture and take the opportunity to try traditional Emirati cuisine.
Don't miss the breathtaking landmarks
Dubai is known for its awe-inspiring landmarks that showcase its architectural genius. Make sure you visit the Burj Khalifa, the world's tallest building, and enjoy the panoramic views of the city from its observation deck. Don't forget to explore Palm Jumeirah, an artificial palm-shaped island, and witness the iconic Burj Al Arab hotel. These landmarks are a testament to Dubai's grandeur and should not be missed.
Explore the desert landscapes
While Dubai is renowned for its urban splendor, don't miss the chance to explore its stunning desert landscapes. Take a desert safari and experience thrilling activities like dune bashing, camel riding, and sandboarding. Witness the mesmerizing sunset over the golden sand dunes and create unforgettable memories.
Shop till you drop
Dubai is a paradise for shopaholics. With its extravagant malls and traditional markets, there is something for everyone. Explore the world-renowned Dubai Mall, home to countless luxury brands and entertainment options. Don't forget to visit the traditional markets or souks like the Gold Souk and Textile Souk, where you can find unique treasures and bargain for traditional goods. Indulge in the ultimate shopping experience and take advantage of Dubai's tax-free shopping.