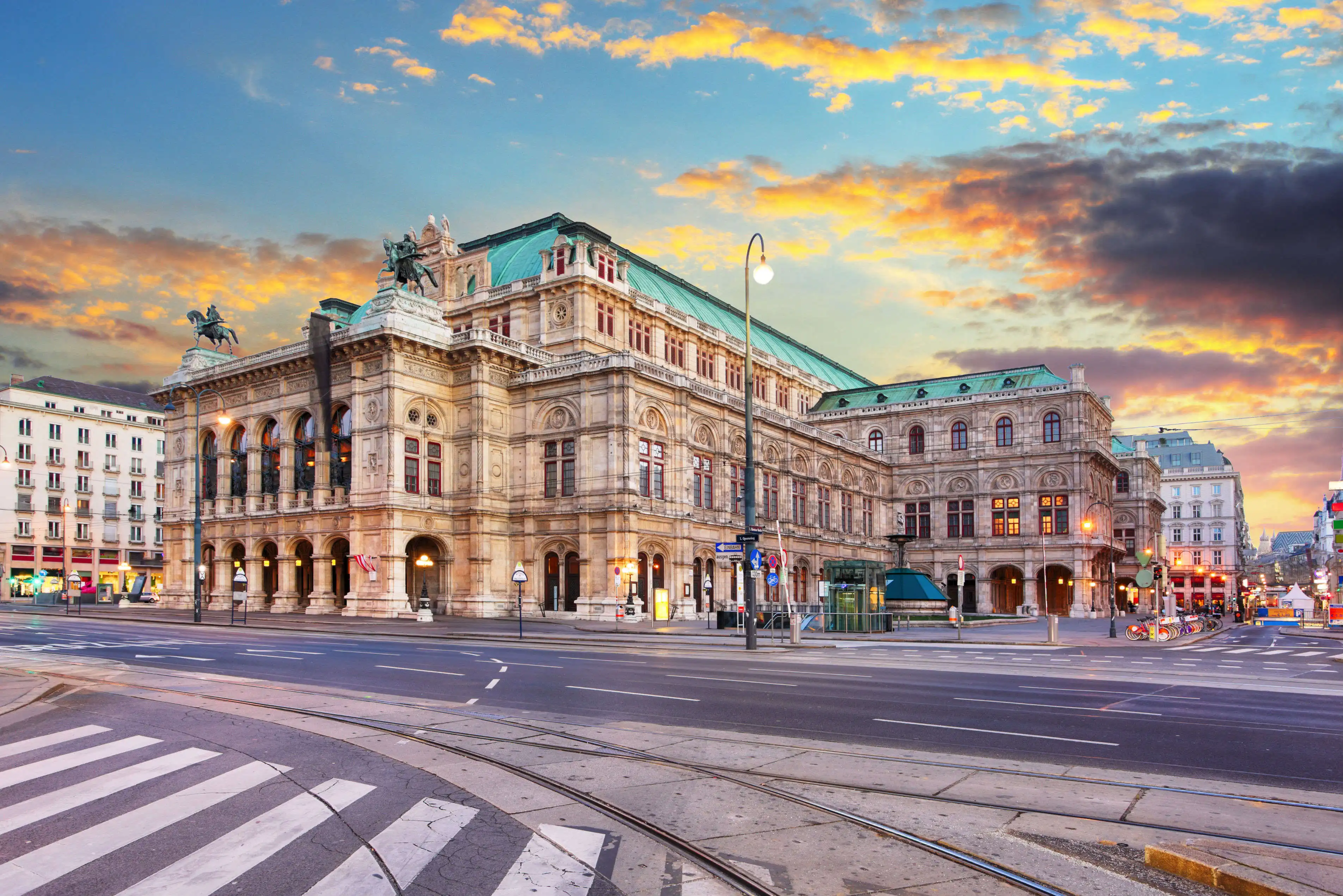 Vienna Itineraries
Explore deals, travel guides and things to do in Vienna
Vienna Itinerary by days
Tips to visit Vienna
Take a Stroll Through Schönbrunn Palace
When visiting Vienna, Austria, one of the must-see attractions is the iconic Schönbrunn Palace. Take a leisurely stroll through the palace gardens, marvelling at the beautifully manicured lawns and stunning fountains. Don't forget to explore the palace itself, with its opulent interiors and fascinating history. Immerse yourself in the grandeur and beauty of this UNESCO World Heritage Site.
Indulge in Viennese Coffee Culture
No trip to Vienna would be complete without experiencing the city's vibrant coffee culture. Head to one of the famous Viennese coffee houses and savor a cup of rich, aromatic coffee while indulging in a delicious pastry. Be sure to try the traditional Viennese coffee specialties such as Einspänner or Melange. Take a moment to unwind, soak up the cozy atmosphere, and immerse yourself in the Viennese way of life.
Explore the Historic Inner City
The historic inner city of Vienna is a UNESCO World Heritage Site and offers a treasure trove of architectural wonders. Take a walk through time as you wander through the narrow streets, admiring the stunning Gothic, Baroque, and Art Nouveau buildings. Stop by St. Stephen's Cathedral, the symbol of Vienna, and climb to the top for panoramic views of the city. Don't miss exploring the lively shopping street, Graben, and discover hidden gems along the way.
Discover the Viennese Cuisine
Vienna is known for its mouthwatering cuisine, so don't miss the opportunity to taste the flavors of Austria. Indulge in traditional dishes such as Wiener Schnitzel, Tafelspitz, and Sachertorte. Visit a local tavern, known as a Beisl, and savor authentic Austrian dishes paired with a glass of locally-produced wine. For a unique experience, try a Heuriger, a traditional wine tavern, in the vineyards around Vienna.
Immerse Yourself in Viennese Music
Vienna is the city of music, with a rich musical heritage that includes famous composers such as Mozart, Beethoven, and Strauss. Catch a classical music concert at one of the renowned concert halls such as Musikverein or the Vienna State Opera. Experience the magic of the Vienna Philharmonic Orchestra or enjoy a performance at the Vienna Boys' Choir. Let the melodies sweep you away and immerse yourself in the musical legacy of Vienna.