São Paulo Tourism: Best of São Paulo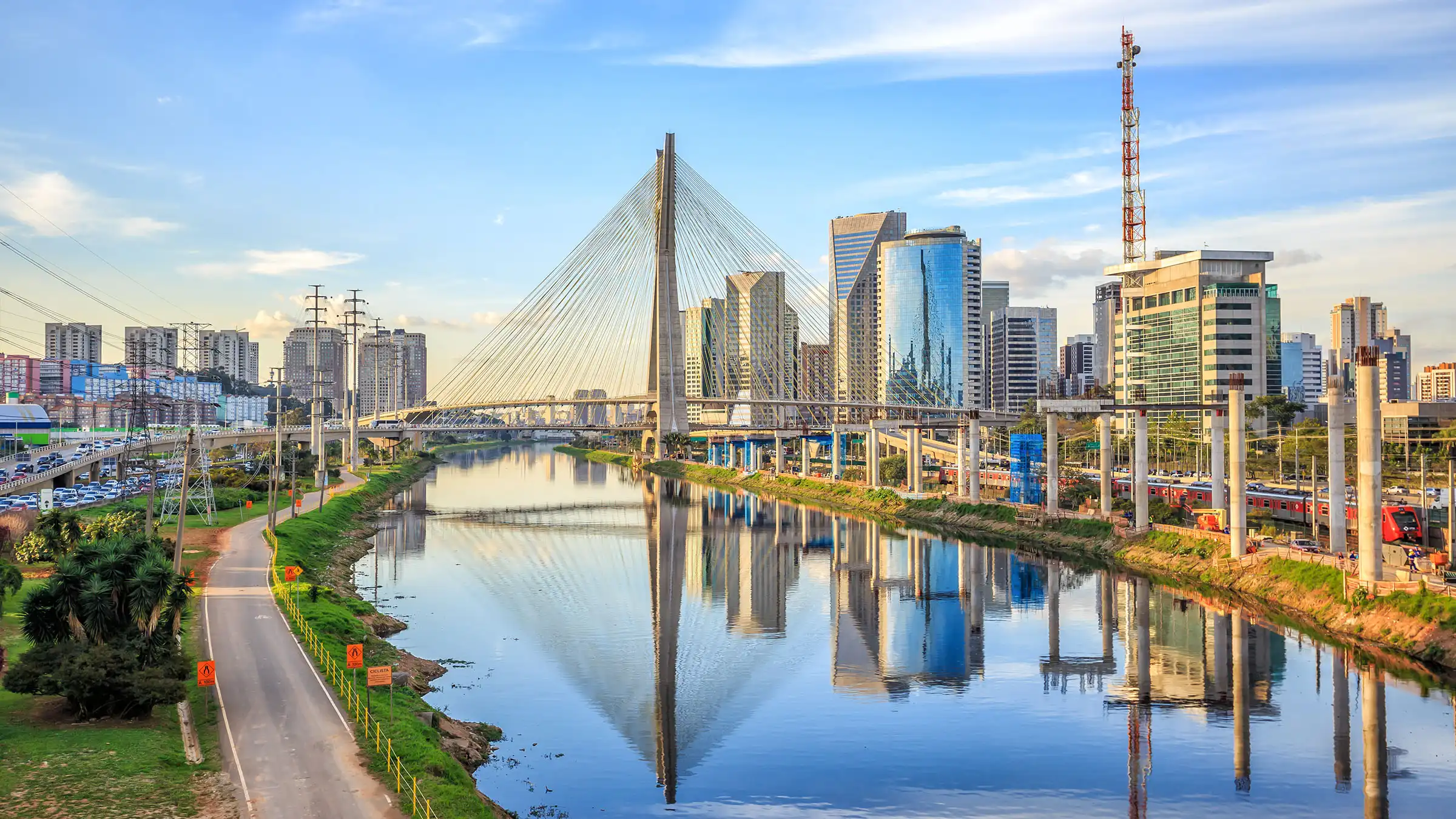 São Paulo Itineraries
Explore deals, travel guides and things to do in São Paulo
São Paulo Itinerary by days
Tips to visit São Paulo
Try Local Cuisine
If you're traveling to Sao Paulo, Brazil, make sure to indulge in the local cuisine. Sao Paulo is famous for its diverse food scene, with a wide range of delicious dishes waiting to be explored. From feijoada, a traditional black bean and pork stew, to coxinha, a savory chicken-filled snack, your taste buds will be in for a treat. Don't miss out on feasting on a mouthwatering rodizio, a Brazilian-style barbecue, where you can savor an endless amount of grilled meat. Make sure to try brigadeiros, a popular chocolate sweet, for a delightful dessert experience.
Explore Historical Landmarks
In addition to its culinary delights, Sao Paulo is rich in history and culture. Take the time to explore the city's historical landmarks. Visit the iconic Sao Paulo Cathedral, a majestic neo-Gothic church that is sure to impress. Head to the Municipal Market, commonly known as Mercado Municipal, to experience a vibrant food market packed with fresh produce, delis, and local delicacies. Immerse yourself in the past at the Museu Paulista, also known as Ipiranga Museum, which showcases the city's history through art and artifacts.
Embrace the Vibrant Nightlife
Sao Paulo is known for its vibrant and diverse nightlife. After enjoying a delicious dinner, make sure to explore the city's buzzing bars and clubs. Vila Madalena, an artsy neighborhood, is home to numerous trendy bars where you can enjoy live music and mingle with locals and tourists alike. If you're looking for a unique experience, visit a samba house and witness the energetic and rhythmic Brazilian dance firsthand. Remember to dance the night away to the pulsating beats of Brazilian music.
Experience Cultural Festivals
Plan your trip to coincide with one of Sao Paulo's cultural festivals to fully immerse yourself in Brazilian traditions. The annual Sao Paulo Carnival is a must-see, with extravagant parades, colorful costumes, and infectious samba rhythms filling the streets. Join in the festivities, dance alongside locals, and marvel at the impressive floats and performances. Another notable event is the Virada Cultural, a 24-hour festival celebrating arts and culture with live music concerts, street performances, and art exhibitions. These festivals provide unique opportunities to experience the vibrant spirit of Sao Paulo.
Stay Alert and Safe
While exploring Sao Paulo, it's important to stay alert and take necessary safety precautions. Like any major city, it's advisable to avoid flaunting expensive belongings and be cautious of your surroundings. Stick to well-lit and populated areas, especially during nighttime. Consider using reputable transportation options, such as licensed taxis or rideshare services. Research and familiarize yourself with the common scams or areas to avoid. By staying vigilant, you can ensure a safe and enjoyable trip to Sao Paulo.