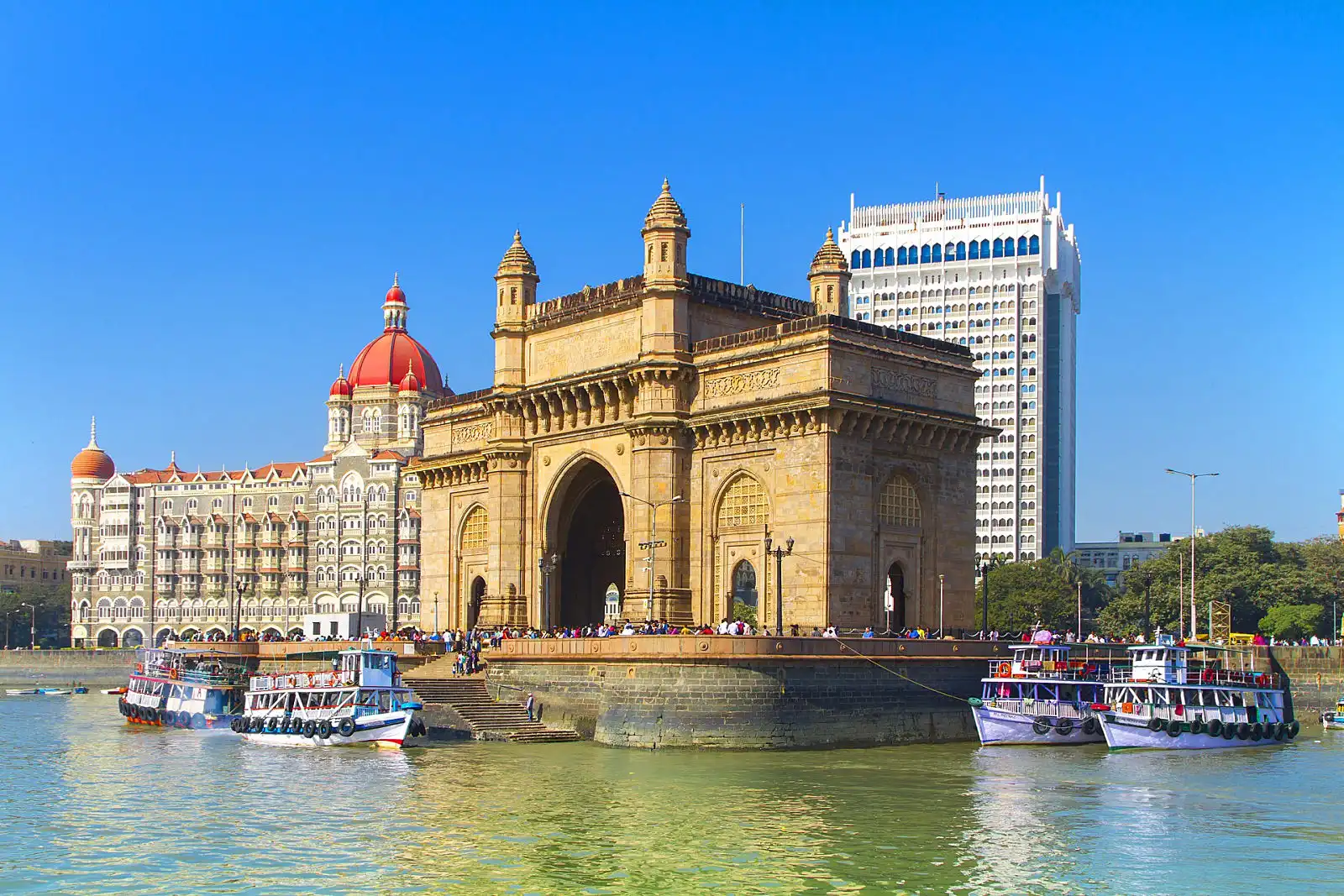 Mumbai Itineraries
Explore deals, travel guides and things to do in Mumbai
Mumbai Itinerary by days
Tips to visit Mumbai
Plan your trip in the right season
In Mumbai, the climate can be hot and humid throughout the year. However, the best time to visit is during the winter months from November to February. The weather is pleasant during this time, making it ideal for exploring the city and its attractions. Make sure to pack lightweight and breathable clothing to cope with the heat and humidity, as well as a light jacket for cooler evenings.
Explore the diverse local cuisine
Mumbai is a food lover's paradise with a wide range of culinary delights. Indulge in the iconic street food like Vada Pav, Pav Bhaji, and Pani Puri. Don't miss trying the famous local seafood, like Mumbai-style prawns or fish curry. Remember to try the authentic Parsi cuisine, known for its unique flavors. While exploring the city, keep an eye out for the numerous Irani cafes that serve mouthwatering bun maska and chai.
Experience the local transport
Immerse yourself in the hustle and bustle of Mumbai by riding in its local trains, famously known as the lifeline of the city. It can be an overwhelming experience, but it offers a glimpse into the daily lives of Mumbaikars. Don't forget to take a joyride on the iconic black and yellow taxis, auto-rickshaws, or hop on a double-decker bus. Embrace the chaos and enjoy the vibrant energy that Mumbai's local transportation offers.
Discover the historical and cultural landmarks
Mumbai is rich in history and culture, and there are several landmarks worth visiting. Explore the iconic Gateway of India, a prominent symbol of Mumbai. Visit the historical Chhatrapati Shivaji Terminus, a UNESCO World Heritage Site, showcasing stunning Victorian-Gothic architecture. Don't miss the vibrant markets like Crawford Market and Colaba Causeway, where you can shop for unique souvenirs and experience the local flavors.
Enjoy the vibrant nightlife
Mumbai's nightlife is something you shouldn't miss. The city offers a buzzing nightlife scene with numerous bars, clubs, and lounges. Head to the trendy neighborhoods of Bandra or Lower Parel, known for their happening nightlife. Enjoy live music performances, try diverse cocktails, and dance the night away. Just remember to have a designated driver or choose a reputable cab service for a safe and enjoyable experience.