Cancún Tourism: Best of Cancún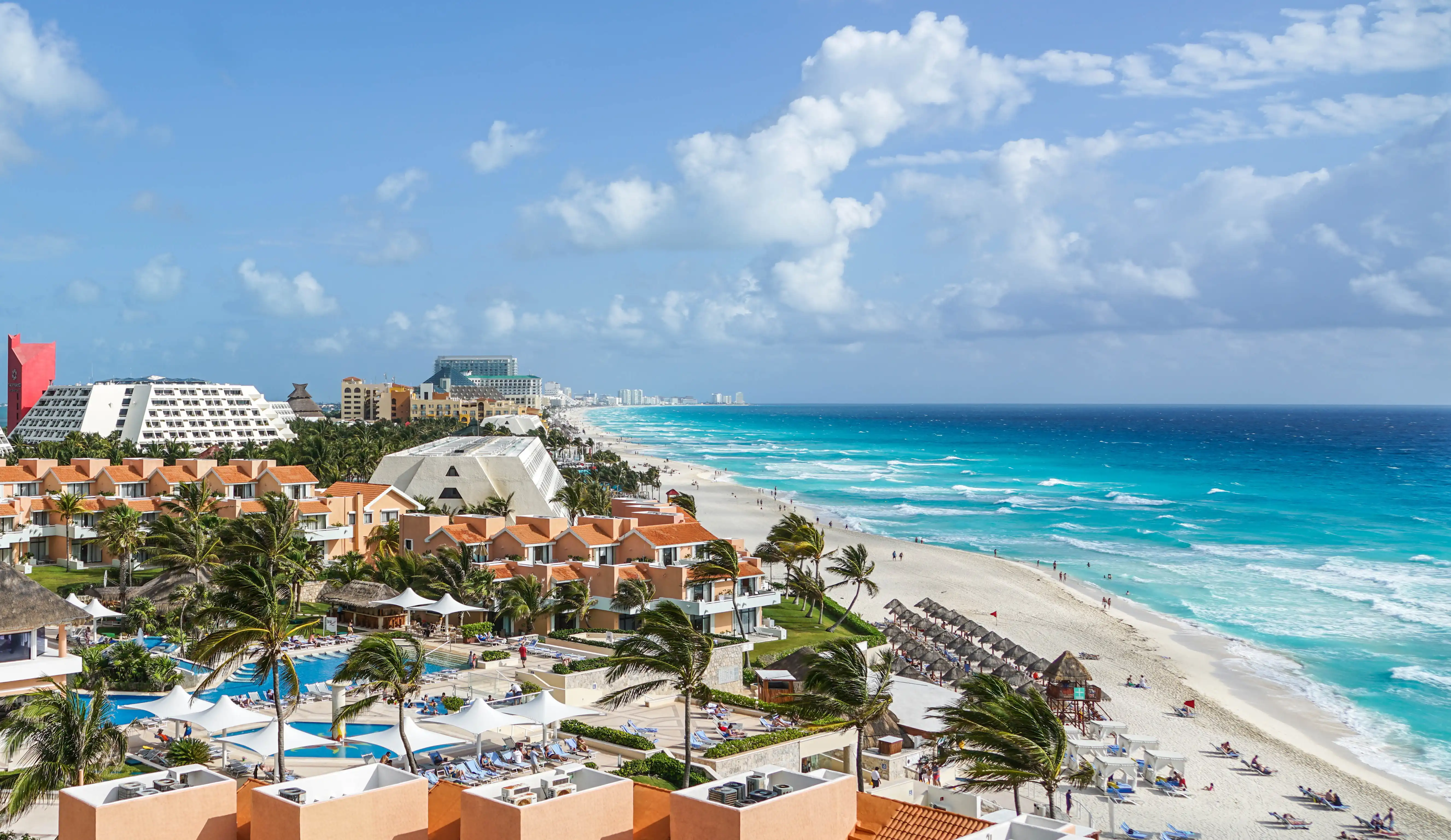 Cancún Itineraries
Explore deals, travel guides and things to do in Cancún
Cancún Itinerary by days
Tips to visit Cancún
Don't forget your sunscreen!
When traveling to Cancun, Mexico, one of the most important things to remember is to pack your sunscreen. With its stunning white sand beaches and crystal-clear turquoise waters, you'll definitely want to spend most of your time outdoors. The sun in Cancun can be quite strong, so make sure to bring a high SPF sunscreen to protect your skin from harmful UV rays. Don't forget to reapply throughout the day, especially after swimming or sweating. Your skin will thank you!
Explore the Mayan Ruins
Cancun is not only known for its beautiful beaches but also its rich history and culture. Make sure to visit the famous Mayan ruins such as Tulum or Chichen Itza. These ancient archaeological sites will transport you back in time and provide a glimpse into the fascinating Mayan civilization. Don't forget your camera to capture these incredible historical landmarks!
Try the local cuisine
One of the best parts about traveling to a new place is trying the local food, and Cancun is no exception. Indulge in delicious Mexican dishes such as tacos, guacamole, ceviche, and mole. Don't be afraid to venture outside your comfort zone and sample some authentic street food. Your taste buds will be in for a treat!
Experience the underwater world
If you're a fan of snorkeling or diving, Cancun is a paradise for underwater enthusiasts. The Great Mesoamerican Reef, the second-largest coral reef system in the world, is located just off the coast of Cancun. Grab your snorkel gear or scuba diving equipment and get ready to explore the vibrant coral, colorful fish, and maybe even encounter some marine turtles or stingrays. It's an experience you won't want to miss!
Don't forget to relax and enjoy
While there are plenty of activities and attractions to explore in Cancun, don't forget to take some time to simply relax and enjoy the stunning surroundings. Whether it's lounging by the pool with a refreshing drink in hand or taking a leisurely stroll along the pristine beaches, be sure to soak in the beauty and tranquility of Cancun. It's the perfect place to unwind and create unforgettable memories.