Amsterdam Tourism: Best of Amsterdam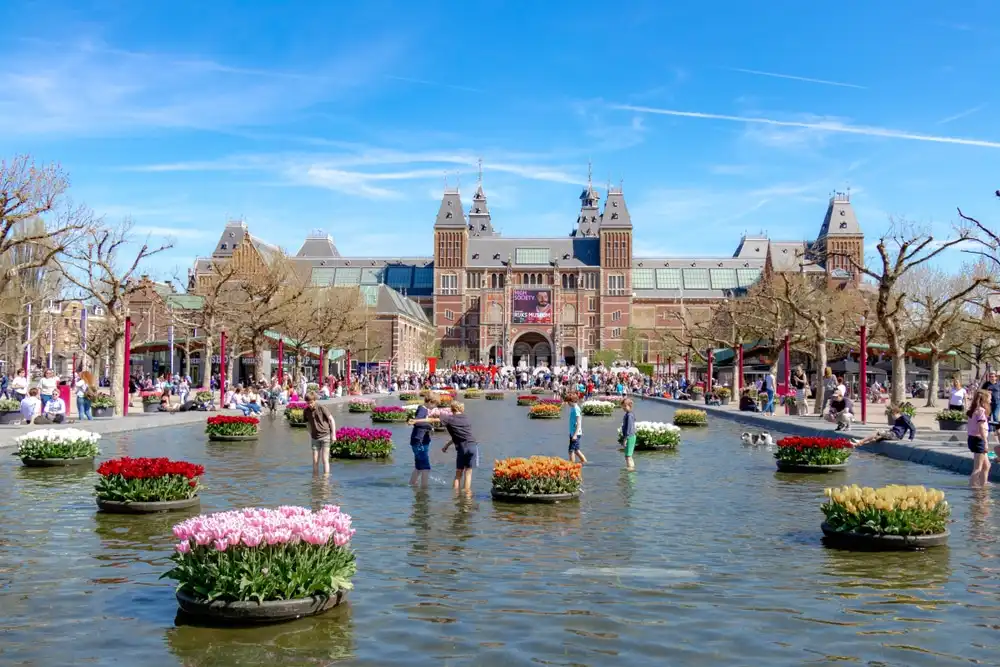 Amsterdam Itineraries
Explore deals, travel guides and things to do in Amsterdam
Amsterdam Itinerary by days
Tips to visit Amsterdam
Embrace the Perplexity of Amsterdam's Canals
Imagine gliding along the serene canals of Amsterdam, surrounded by picturesque Dutch architecture and vibrant tulip gardens. The perplexity of these canals is truly captivating, so be sure to take a boat tour or rent a bike and explore them at your own pace. Don't forget to bring your camera to capture and highlight the beauty of this unique city.
Indulge in Amsterdam's Bustling Food Scene
Amsterdam is a food lover's paradise, offering an array of culinary delights to satisfy every palate. From traditional Dutch dishes like bitterballen and stroopwafels to international cuisines, the city's bustling food scene has something for everyone. Don't miss the opportunity to try some raw herring or visit one of the famous street markets for a taste of local delicacies.
Immerse Yourself in Amsterdam's Rich History
As you wander through the charming streets of Amsterdam, you'll be surrounded by a rich history dating back centuries. Visit the Anne Frank House, explore the iconic Rijksmuseum, or learn about the city's maritime past at the National Maritime Museum. Take the time to appreciate the historical significance of the landmarks and museums that Amsterdam has to offer.
Experience Amsterdam's Vibrant Nightlife
When the sun sets, Amsterdam transforms into a vibrant hub of nightlife. Whether you're looking for relaxed waterfront bars, trendy clubs, or live music venues, the city has it all. Join the locals in embracing the energetic atmosphere and enjoy a night out, hopping from one lively spot to another.
Discover Amsterdam's Bicycle Culture
In Amsterdam, cycling is not just a mode of transportation; it's a way of life. Join the locals and rent a bike to explore the city like a true Amsterdammer. Feel the freedom and enjoy the convenience while pedaling along the bike-friendly streets and admiring the beauty of Amsterdam from a different perspective.