Cape Town Tourism: Best of Cape Town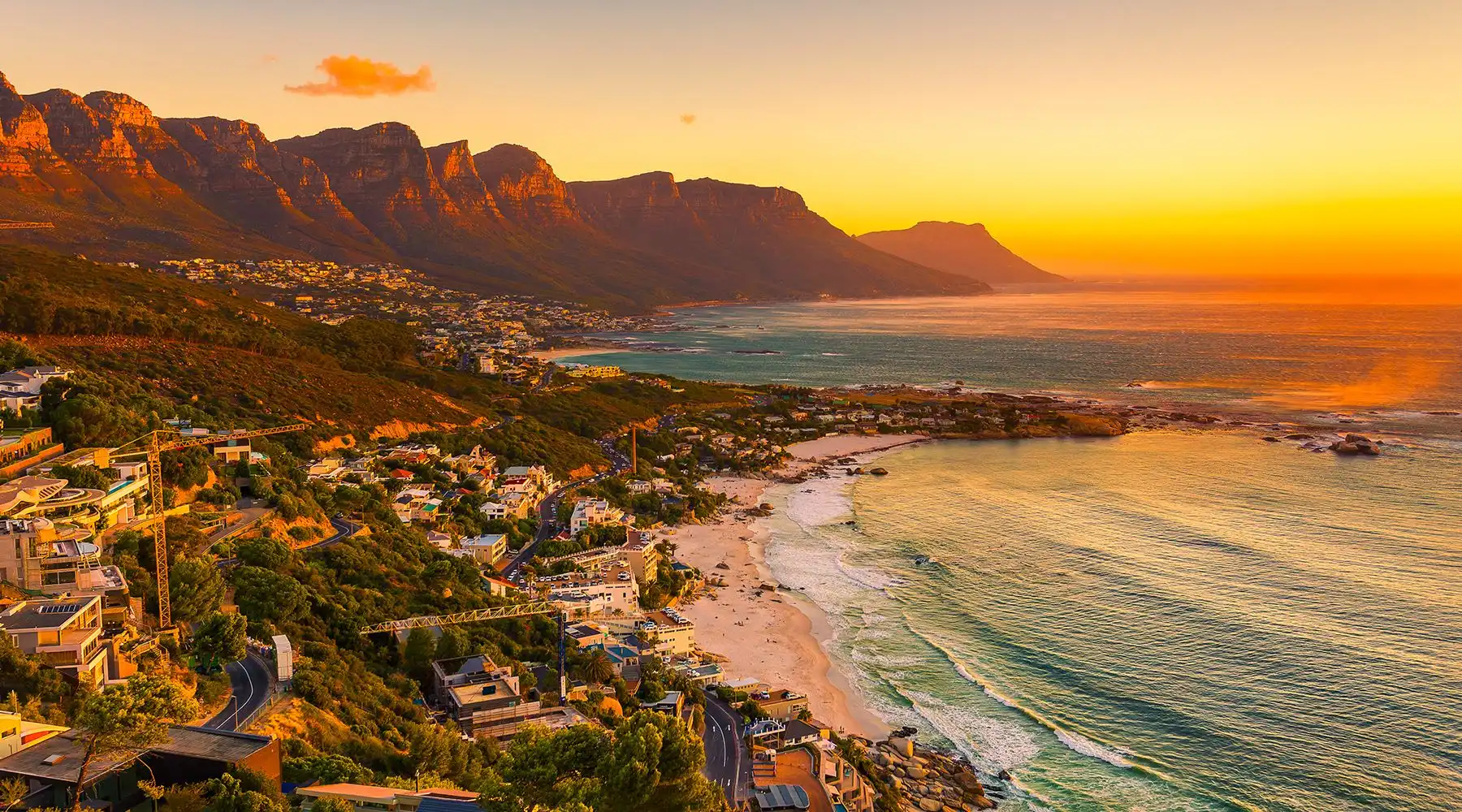 Cape Town Itineraries
Explore deals, travel guides and things to do in Cape Town
Cape Town Itinerary by days
Tips to visit Cape Town
Explore Table Mountain for breathtaking views
One of the must-visit attractions in Cape Town is Table Mountain. Take a cable car ride or challenge yourself with a hike up the mountain. The panoramic views at the top are simply spectacular, with the city and the vast ocean stretching out before your eyes. Be sure to pack sunscreen, water, and comfortable shoes for this adventure!
Visit the colorful Bo-Kaap neighborhood
Don't miss the vibrant Bo-Kaap neighborhood during your trip to Cape Town. Known for its colorful houses and multicultural history, it's a feast for the eyes and a photographer's paradise. Stroll through the cobblestone streets, sample delicious Cape Malay cuisine, and learn about the area's Cape Malay heritage. Be respectful of the residents and their homes while exploring this unique neighborhood.
Take a scenic drive along Chapman's Peak
Hit the road and embark on a breathtaking journey along Chapman's Peak Drive. This coastal road offers awe-inspiring views of towering cliffs and the sparkling ocean. Stop at the designated viewpoints to capture stunning photos and breathe in the fresh sea air. Remember to keep your eyes on the road and drive safely as the twists and turns can be quite thrilling.
Experience the beauty of Kirstenbosch Botanical Gardens
Escape the hustle and bustle of the city at Kirstenbosch Botanical Gardens. This oasis of natural beauty is a paradise for plant lovers and nature enthusiasts. Take leisurely walks through the lush gardens, discover unique flora and fauna, and enjoy picnics in idyllic settings. Don't forget to check if there are any concerts or events happening at the garden during your visit!
Discover the history of Robben Island
No trip to Cape Town is complete without a visit to Robben Island. This UNESCO World Heritage site is where Nelson Mandela was imprisoned for 18 years. Take a ferry ride from the Victoria & Alfred Waterfront and join a guided tour to learn about the island's rich history and its significance in South Africa's struggle for democracy. It's a powerful and educational experience that will leave a lasting impact.
Other South Africa Cities