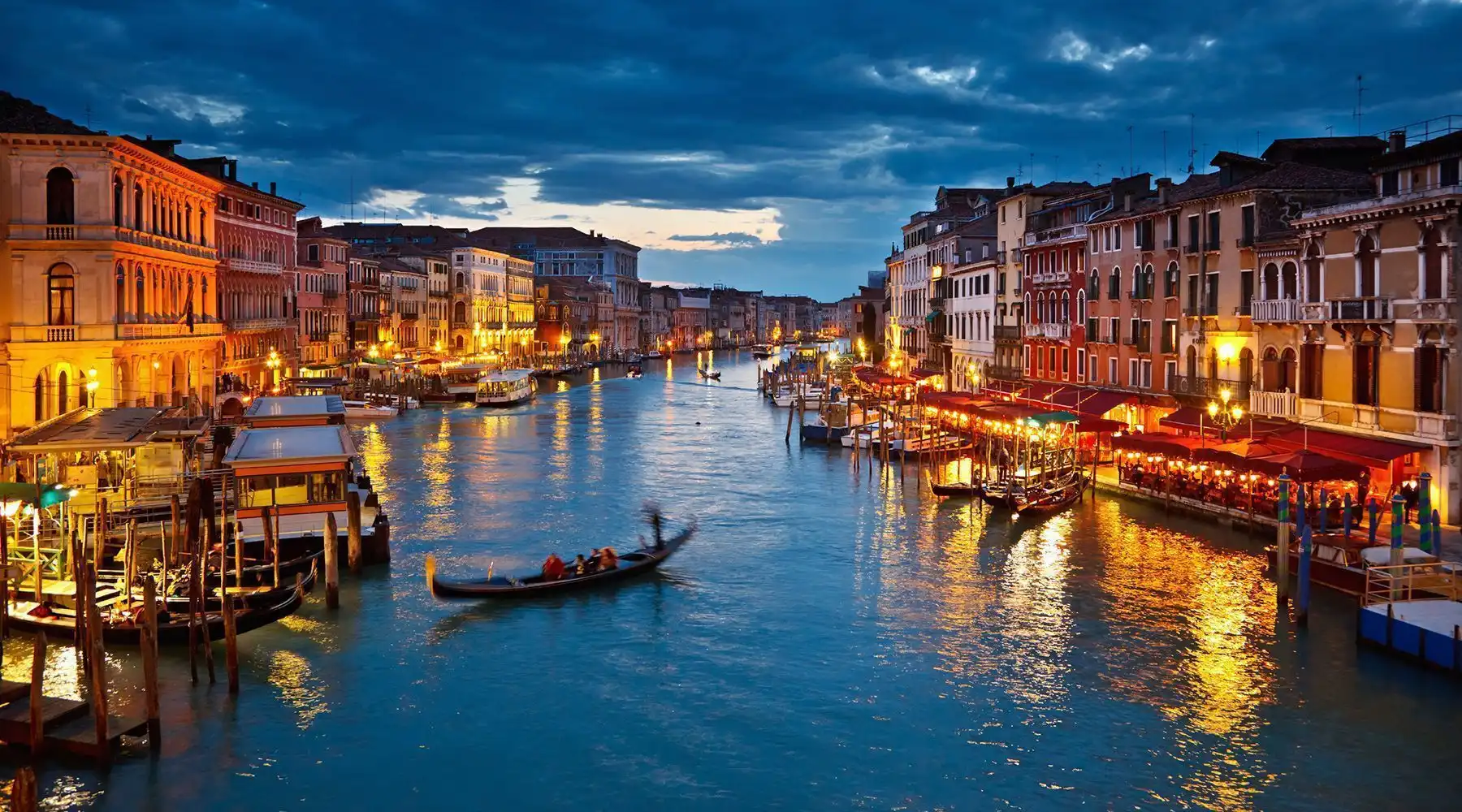 Venice Itineraries
Explore deals, travel guides and things to do in Venice
Venice Itinerary by days
Tips to visit Venice
Make the Most of Your Trip to Venice: 5 Tips to Follow
Venice, Italy, with its enchanting canals and breathtaking architecture, is a dream destination for many travelers. If you're planning a trip to this iconic city, here are five essential tips to ensure you have an unforgettable experience.
Get Lost in the Alleys
In a city built on water, the best way to truly immerse yourself in the magic of Venice is to wander through its labyrinth-like alleys and side streets. Take a break from the bustling main areas and let the city surprise you around every corner.
Take a Gondola Ride
A trip to Venice isn't complete without a gondola ride. While it may seem touristy, it's an experience worth indulging in. Allow yourself to be serenaded by the gondoliers as you glide along the narrow canals, taking in the picturesque views of the city.
Visit the Local Markets
For a taste of authentic Venetian life, make sure to explore the local markets. From the Rialto Market, brimming with fresh produce and seafood, to the hidden gems tucked away in the quieter neighborhoods, these markets offer a glimpse into the city's vibrant culinary scene.
Embrace Early Mornings and Late Evenings
Venice can get crowded during the day, especially around popular attractions. To truly appreciate the city's beauty and avoid the tourist hordes, venture out in the early mornings or late evenings. This way, you can enjoy the serene atmosphere and capture stunning photos without the crowds.