Lima Tourism: Best of Lima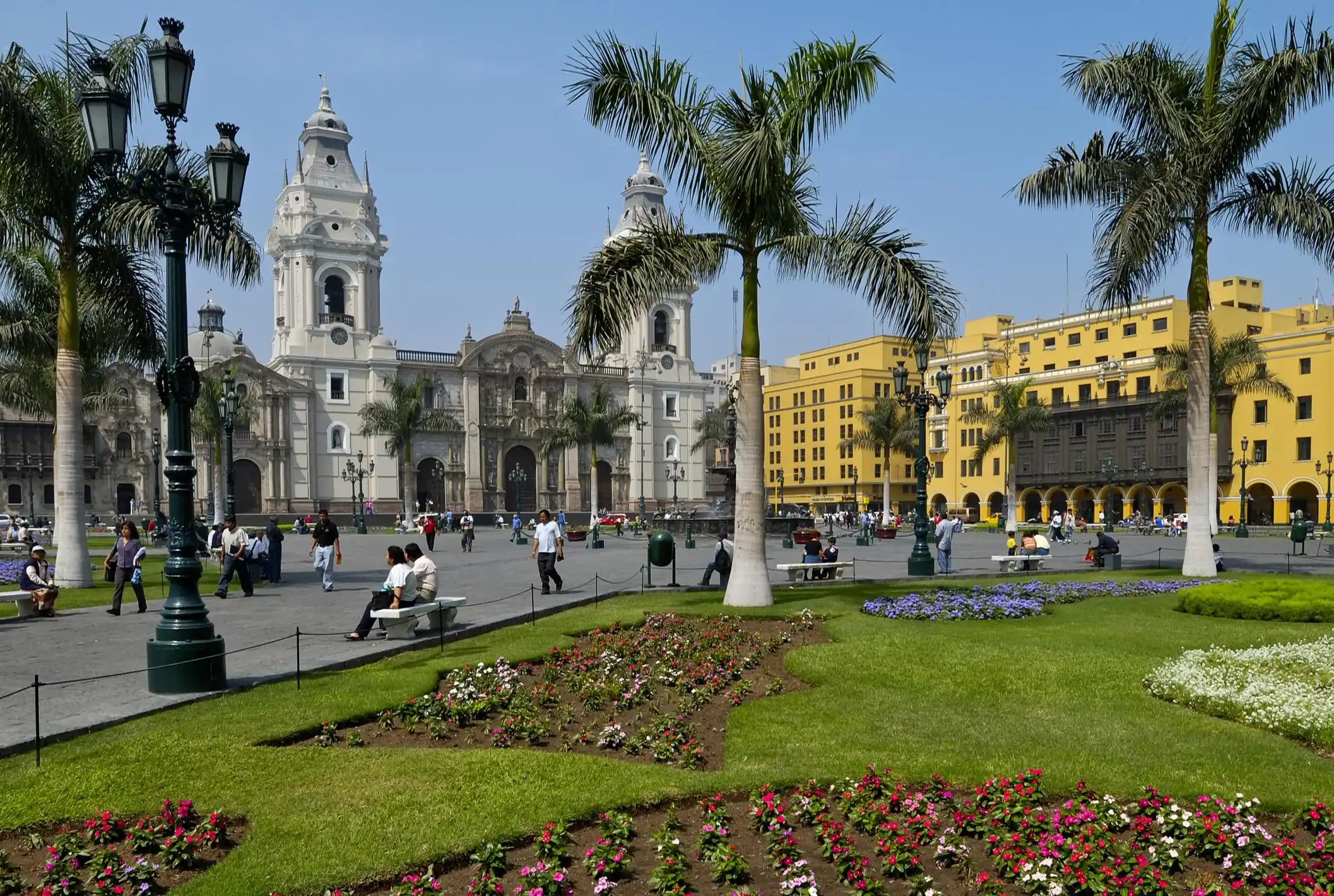 Lima Itineraries
Explore deals, travel guides and things to do in Lima
Lima Itinerary by days
Tips to visit Lima
Eat like a local
When visiting Lima, Peru, make sure to immerse yourself in the local food scene. Lima is known as the gastronomic capital of South America, with a wide variety of delicious dishes to try. Don't miss out on the ceviche, a refreshing and tangy seafood dish, or the pollo a la brasa, succulent rotisserie chicken. Exploring the local markets, such as Mercado Central or Surquillo, can be a great way to sample authentic Peruvian cuisine. Make sure to also try the national drink, pisco sour, a cocktail made with pisco, lime juice, simple syrup, and egg white.
Discover the historic center
Take some time to explore Lima's historic center, also known as the Plaza de Armas. You'll find beautiful colonial architecture, such as the Cathedral of Lima and the Government Palace. Take a stroll through the charming streets lined with brightly colored buildings and soak in the history and culture of the city.
Visit the Larco Museum
The Larco Museum is a must-visit attraction in Lima. It houses a vast collection of pre-Columbian art and artifacts, including the famous erotic pottery. Explore the well-curated exhibits to learn about Peru's ancient civilizations and their incredible craftsmanship. The museum is located in a beautiful colonial mansion and also boasts stunning gardens.
Head to Miraflores
If you're looking for a vibrant and picturesque neighborhood, Miraflores is the place to be. Stroll along the Malecon, a scenic cliffside promenade, and enjoy breathtaking views of the Pacific Ocean. Visit the Parque Kennedy, where you'll find cozy cafes, trendy shops, and friendly cats roaming around. In the evening, explore the vibrant nightlife with its bars, restaurants, and live music venues.
Take a day trip to Barranco
Escape the hustle and bustle of the city by taking a day trip to Barranco. This bohemian neighborhood is filled with colorful art, trendy cafes, and lively bars. Explore the famous Puente de los Suspiros (Bridge of Sighs) and enjoy an evening filled with live music and cultural performances. Don't forget to try the delicious desserts at the traditional La Mora ice cream parlor.