Miami Tourism: Best of Miami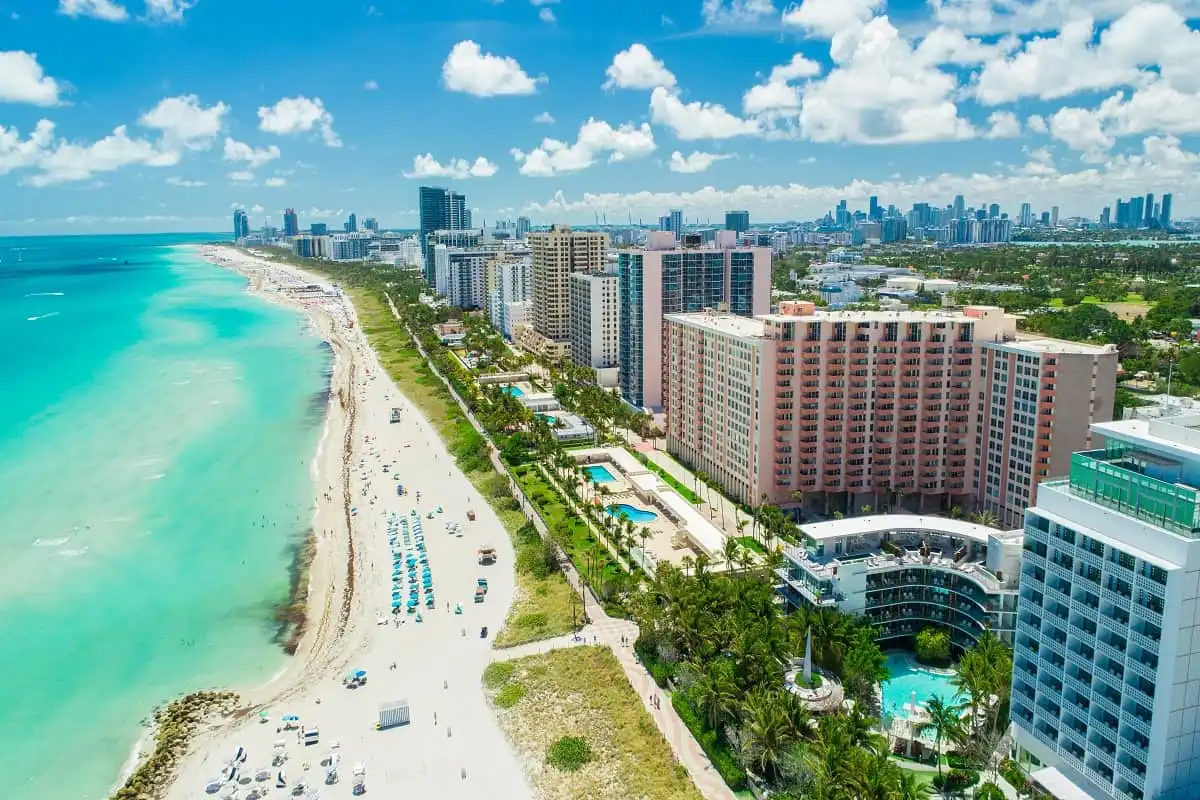 Miami Itineraries
Explore deals, travel guides and things to do in Miami
Miami Itinerary by days
Tips to visit Miami
The Sun and Sand: Discover Miami's Beaches
If you're planning a trip to Miami, be sure to set aside some time to relax on its stunning beaches. The city is famous for its beautiful coastline, crystal-clear turquoise waters, and powdery white sands. Whether you prefer the lively shores of South Beach or the more serene vibes of Key Biscayne, Miami offers a beach for every taste. Don't forget your sunscreen and a towel, as you soak up the sun and enjoy the gentle ocean breeze.
Explore the Art and Culture Scene
Miami is not just about beaches; it is also a vibrant hub for art and culture. Visit the famous Wynwood Walls, where you'll find an outdoor museum of colorful street art. Immerse yourself in the art district's galleries, museums, and studios, showcasing both local and international talent. Don't miss the Pérez Art Museum Miami for a dose of contemporary art, or the historic Art Deco District in South Beach. Explore Miami's diverse neighborhoods, each with its unique cultural offerings, filling your trip with enriching experiences.
Taste the Flavors of Miami
Miami is a melting pot of different cultures, and its culinary scene reflects this diversity. Indulge in mouthwatering Cuban sandwiches, aromatic Haitian cuisine, or fresh seafood from the city's coastal waters. Don't forget to try the iconic stone crab claws that are a delicacy in Miami. Take a stroll through Little Havana and enjoy some authentic Latin American flavors. From food trucks to upscale restaurants, Miami's gastronomy has something to satisfy every palate.
Experience Miami's Thriving Nightlife
Miami is renowned for its vibrant nightlife, so be sure to save some energy for after the sun goes down. Explore the trendy bars and clubs of South Beach, where you can dance the night away to pulsing beats. If you prefer a more laid-back atmosphere, visit the artsy neighborhood of Wynwood for rooftop bars and live music venues. Miami's nightlife scene offers a dazzling array of options, ensuring a memorable evening whatever your preferences may be.
Indulge in Retail Therapy
If you're a shopaholic, Miami will not disappoint. From luxury boutiques to outlet malls, the city has it all. Spend a day exploring the upscale shops on Lincoln Road in South Beach or visit the renowned Aventura Mall for an extensive retail experience. For the best deals, head to the vibrant and colorful Bayside Marketplace. Don't forget to take a leisurely stroll down the famous Ocean Drive, lined with shops, cafes, and stunning Art Deco buildings.
Other United States Cities